Nothing like kicking off the advent season with a Christmas tree cutting expedition. The weather could not have been more beautiful, so we hitched up Fritz and off we went across the pastures.
The kids trailed along behind the little wooden sled as Clay and I led the way with Fritz, trying to give him some actual farm horse experience and start a new family tradition.
Through the river and into the woods, to find a cedar tree we go.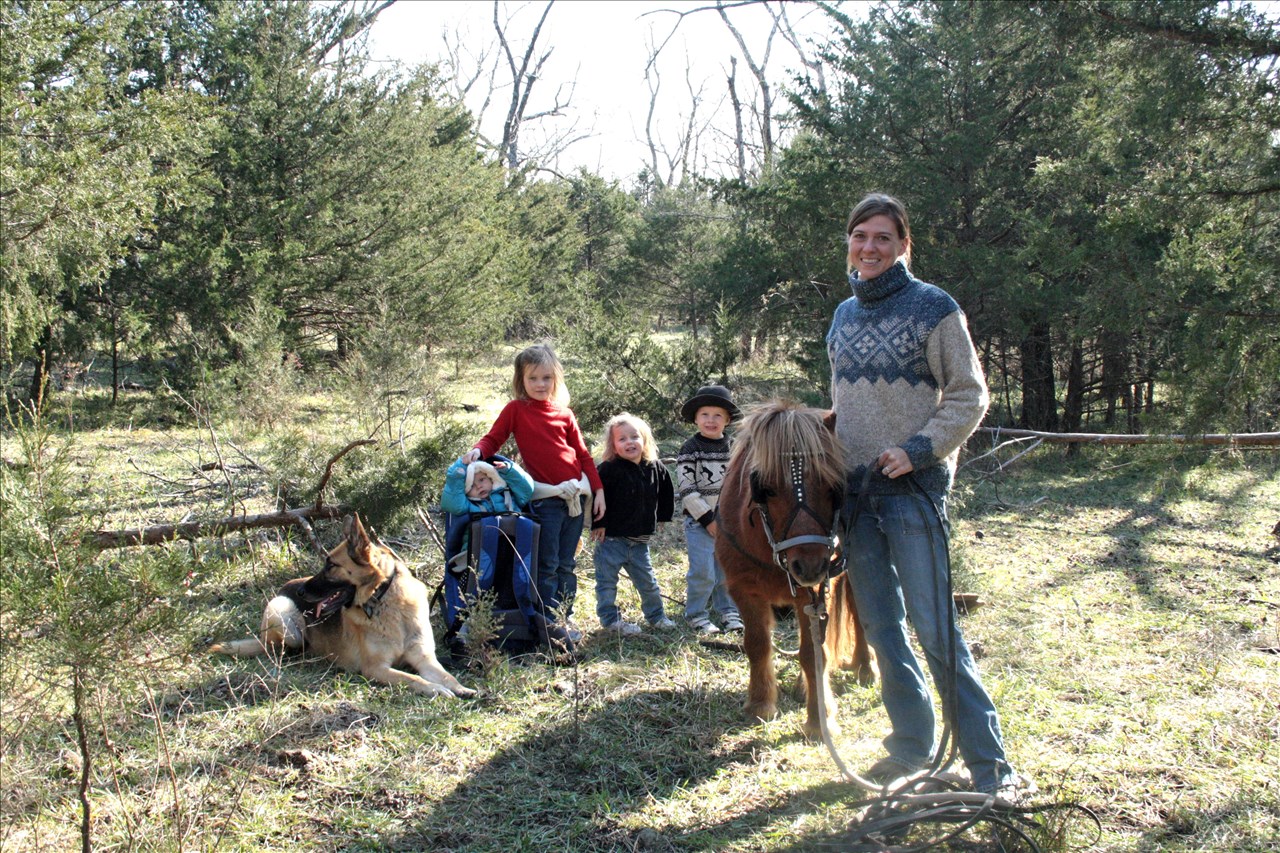 Susannah rode in style
.

Trying to look innocent while pinching Daddy's ears and pulling out his hair.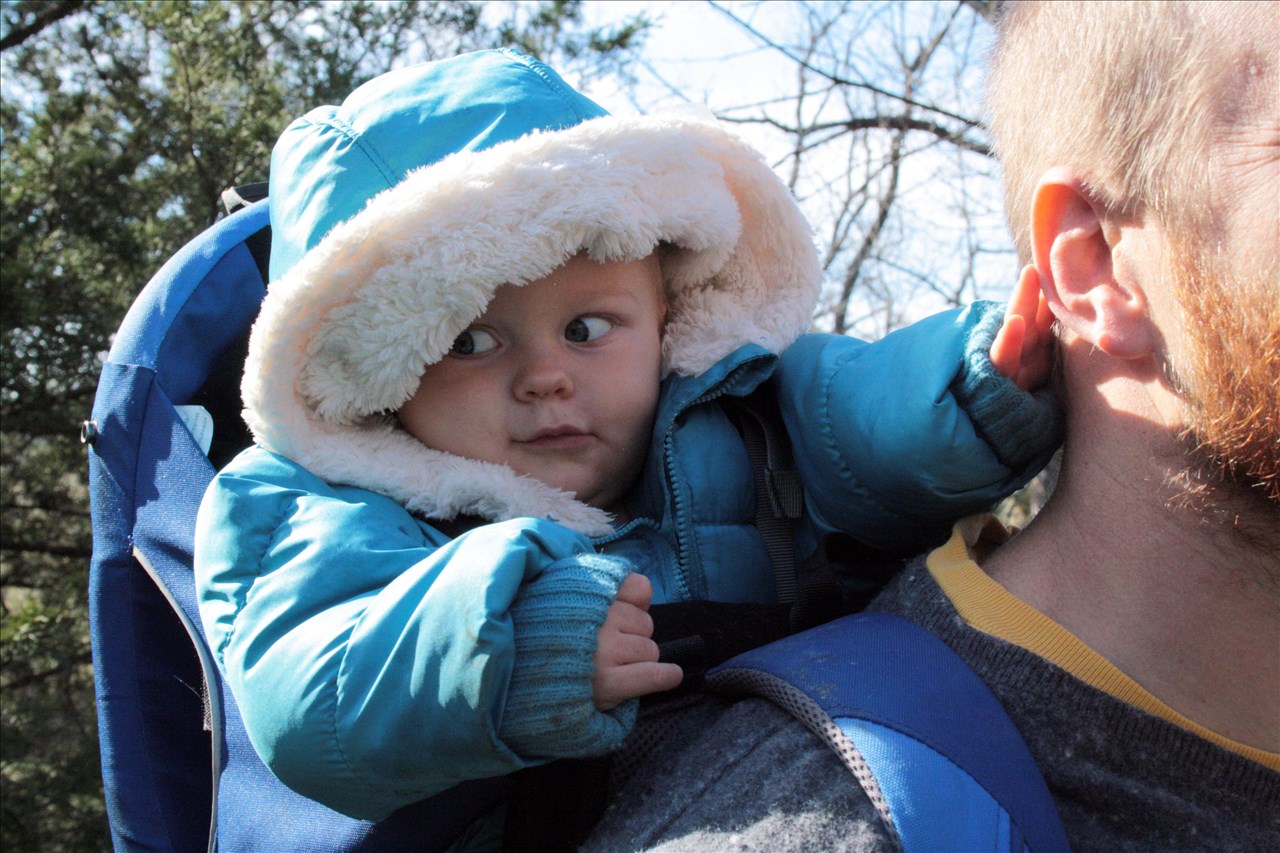 The eldest two looked after the little one, trailing in the rear.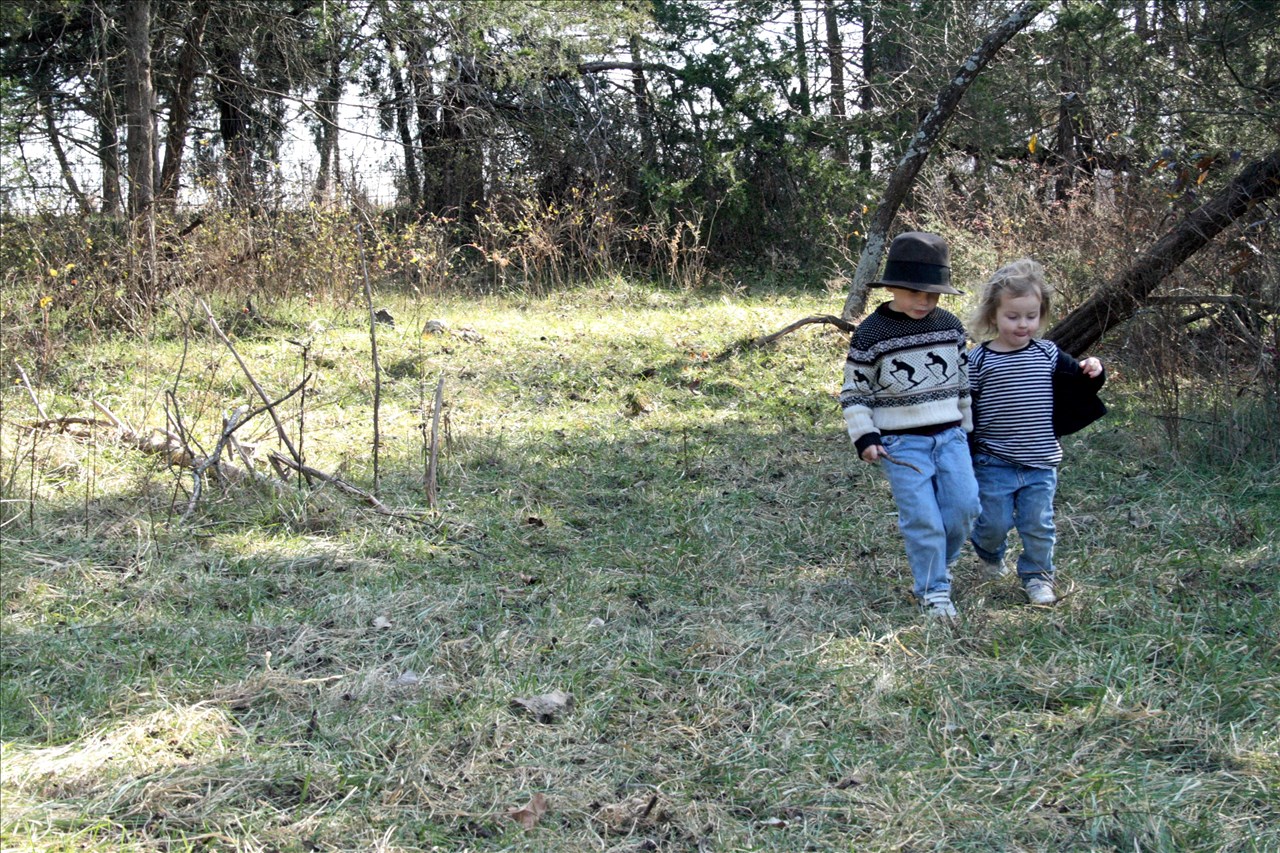 Stopping in the midst of the cedar tree grove, we parked the pony and hunted far and wide in search of the perfect charlie brown tree.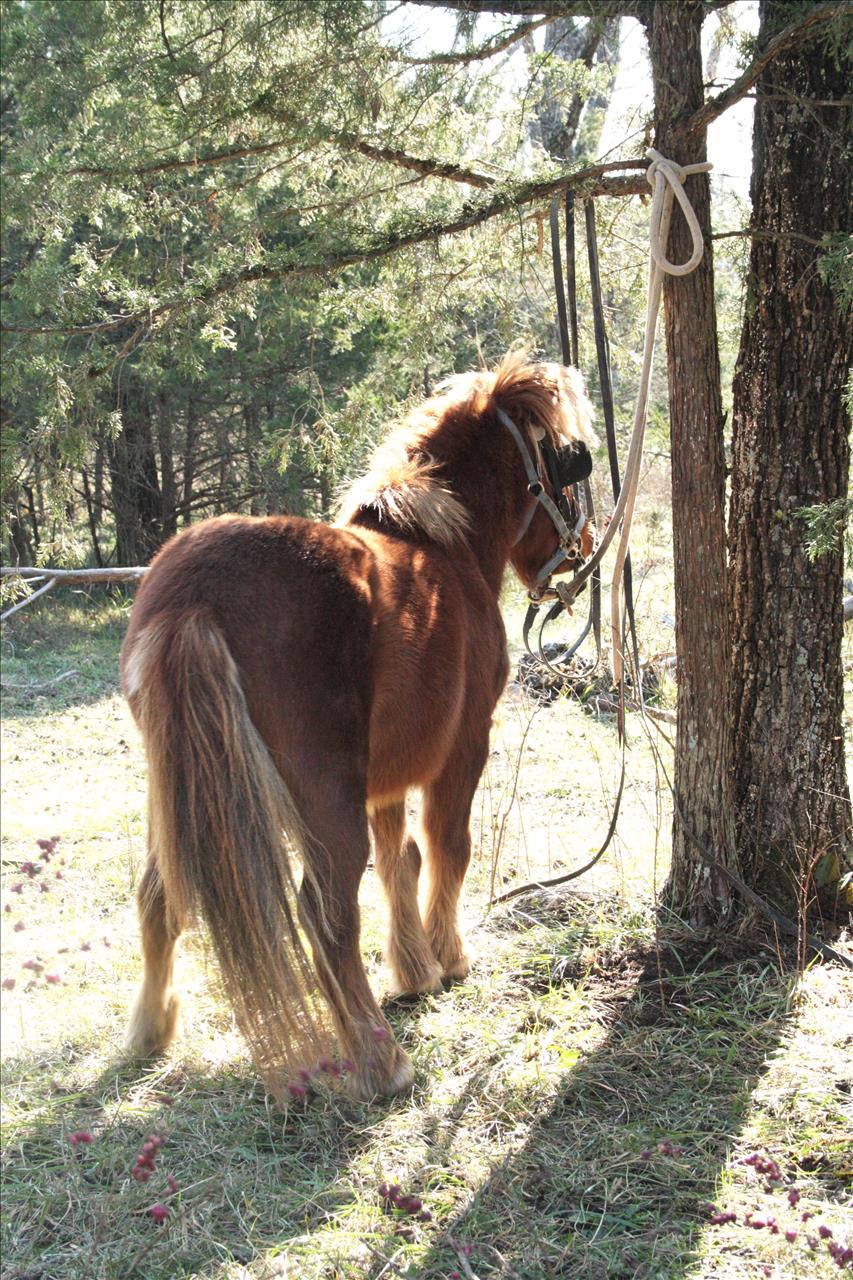 Looking so cute and innocent.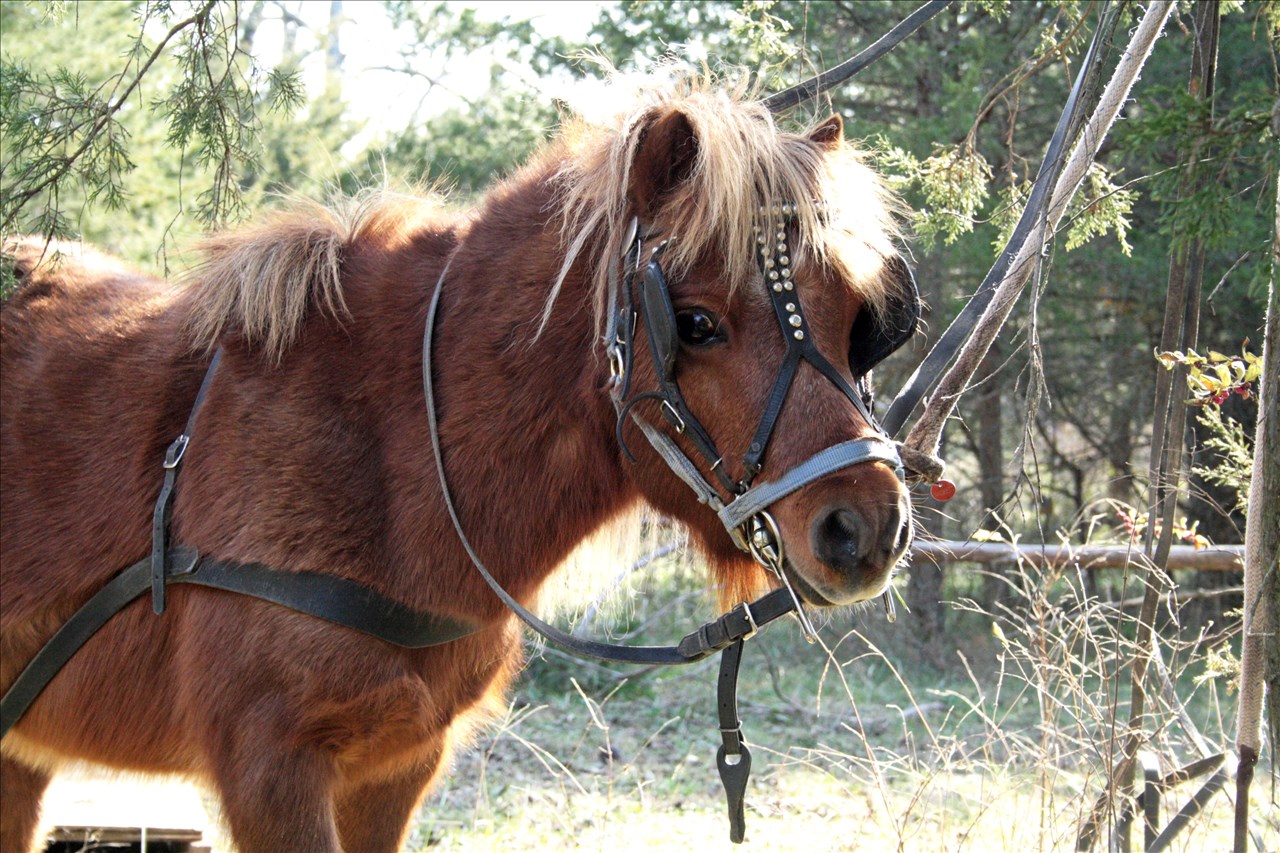 It took some time, but finally we settled on The Tree. The perfect five foot of cedar tree top to chop off and take home. Clay felled the whole tree and salvaged the lower branches for other home decor uses.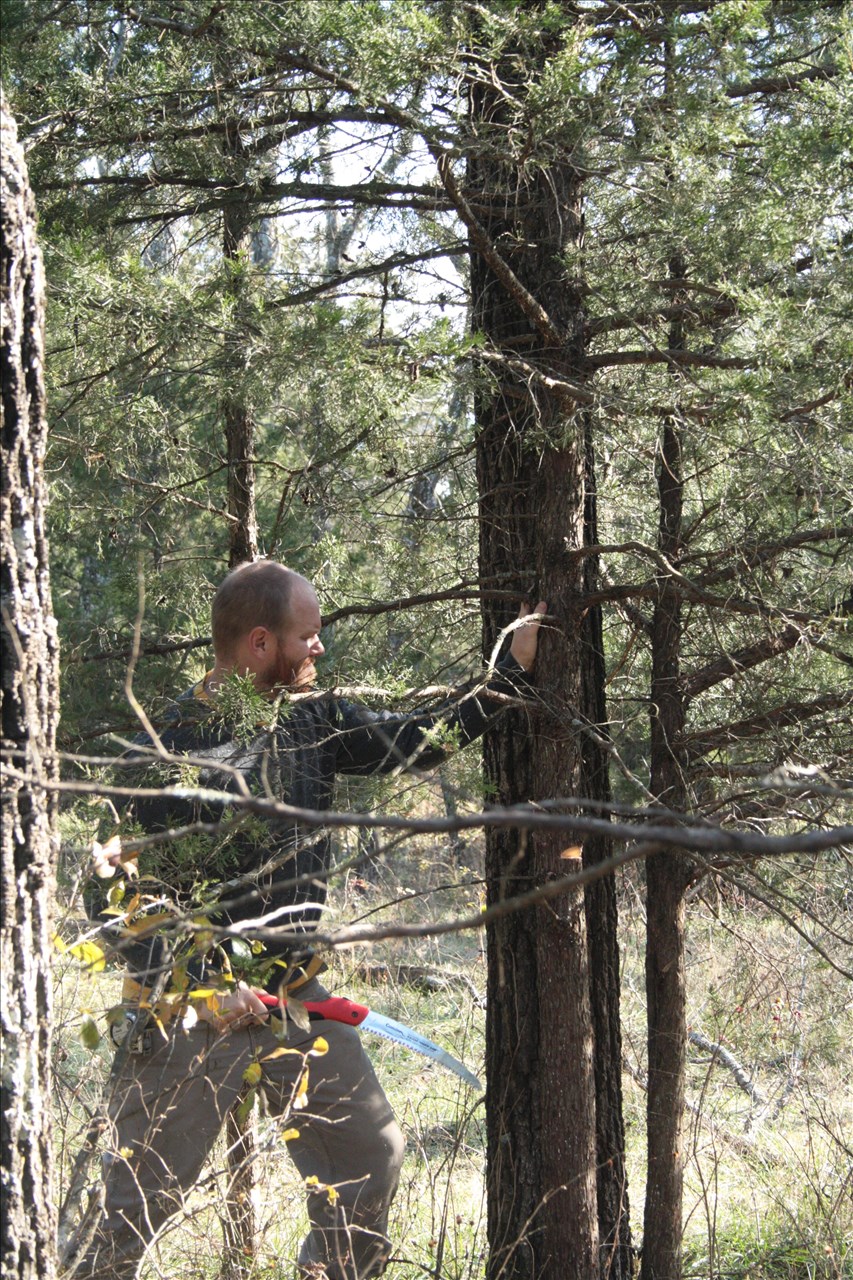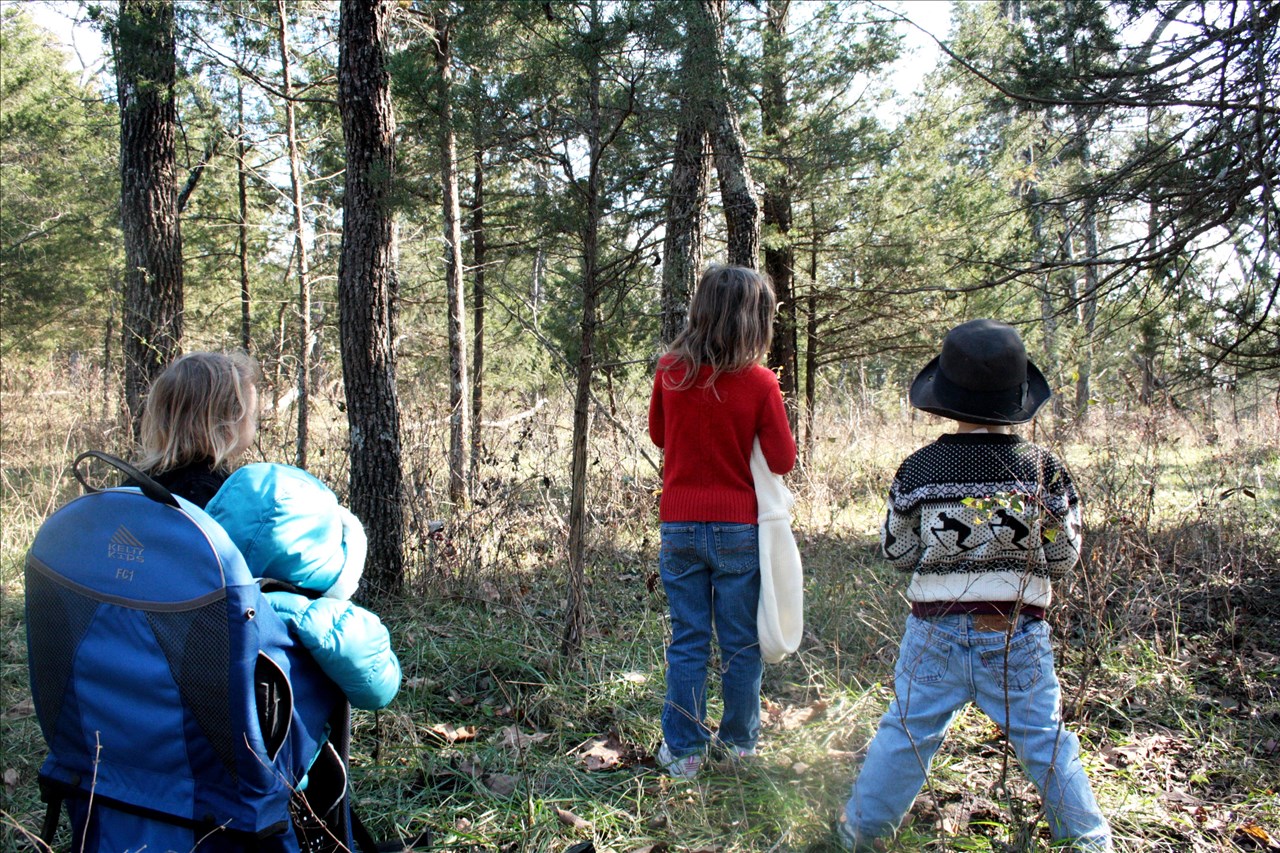 We wrapped the tree in twine, placed the extra branches underneath it on the sled for extra padding, tied it all on and off we went, stopping here and there to collect nice juniper berry laden branches for more decor. About this time Fritz decided he was rather anxious to get home, and our family adventure took an adventurous turn. Let's just say, all's well that ends well. Fritz got a little romp, was recaptured, lunged, and then pulled the tree home without further mishap. A positive experience, in the end, just a wee bit of excitement thrown in the middle. Family traditions have to start somewhere, and good family stories add to the enchantment. Right?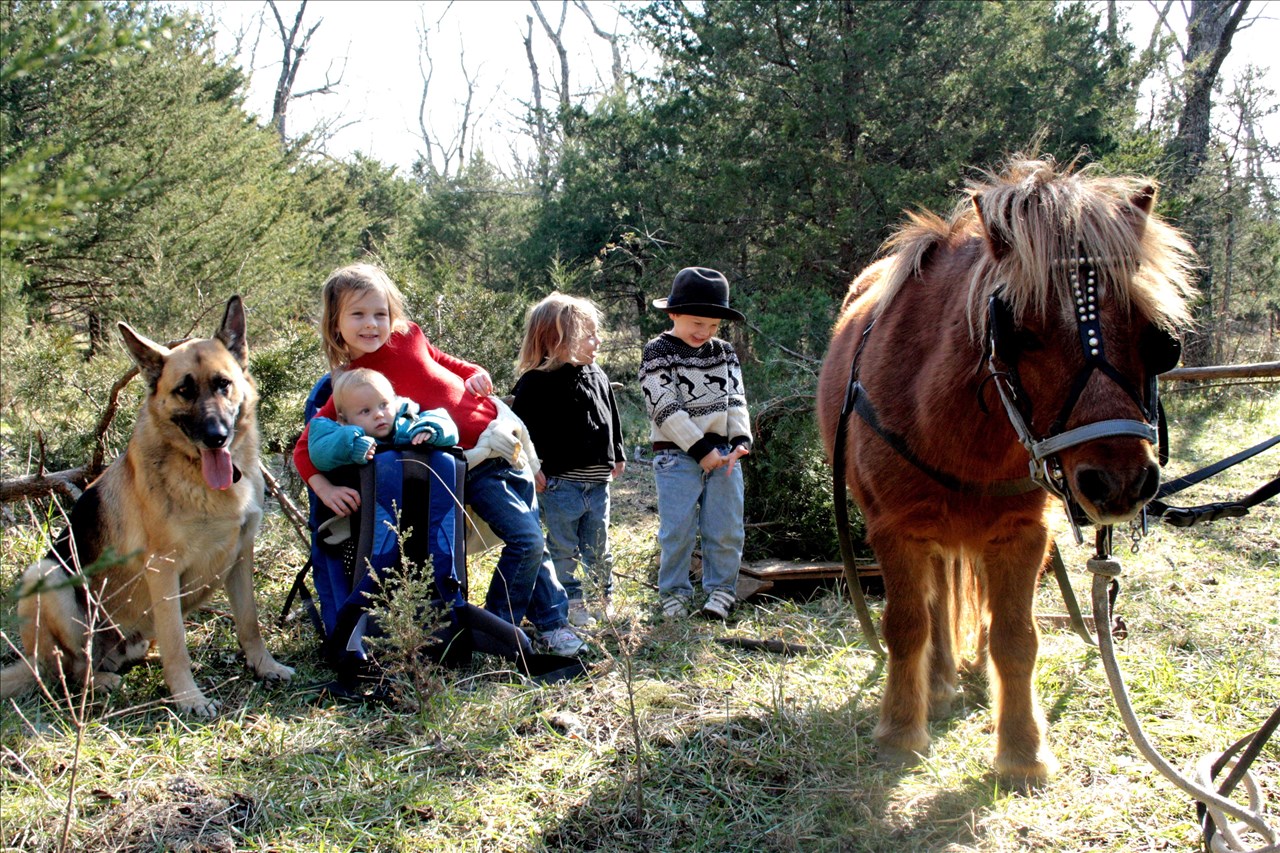 After all, Fritz merely wanted to make sure our tree was properly shaken, to get rid of those excess needles and weak branches. The tree took it amazingly well and is currently looking very beautiful in the dining room, lending a wondrous coziness to our home just in time for the St. Nicholas day snowstorm.