Last weekend we hosted a tea party for Margaret's birthday.
A couple weeks in advance she passed out
invitations
to her little friends at school and church.
Once the date was set I realized that I should maybe have tea cups for actually serving tea to all these lovely ladies. So, after school one day, Margaret and I headed to the S.T.D. Flea Market in town (the STD apparently stands for Springfield Tool & Die, if that helps explain the name at all....). Turns out there just happened to be a huge set of Blue Willow tea cups available for a very reasonable sum. Perfect.
We held the tea party upstairs in our "school room".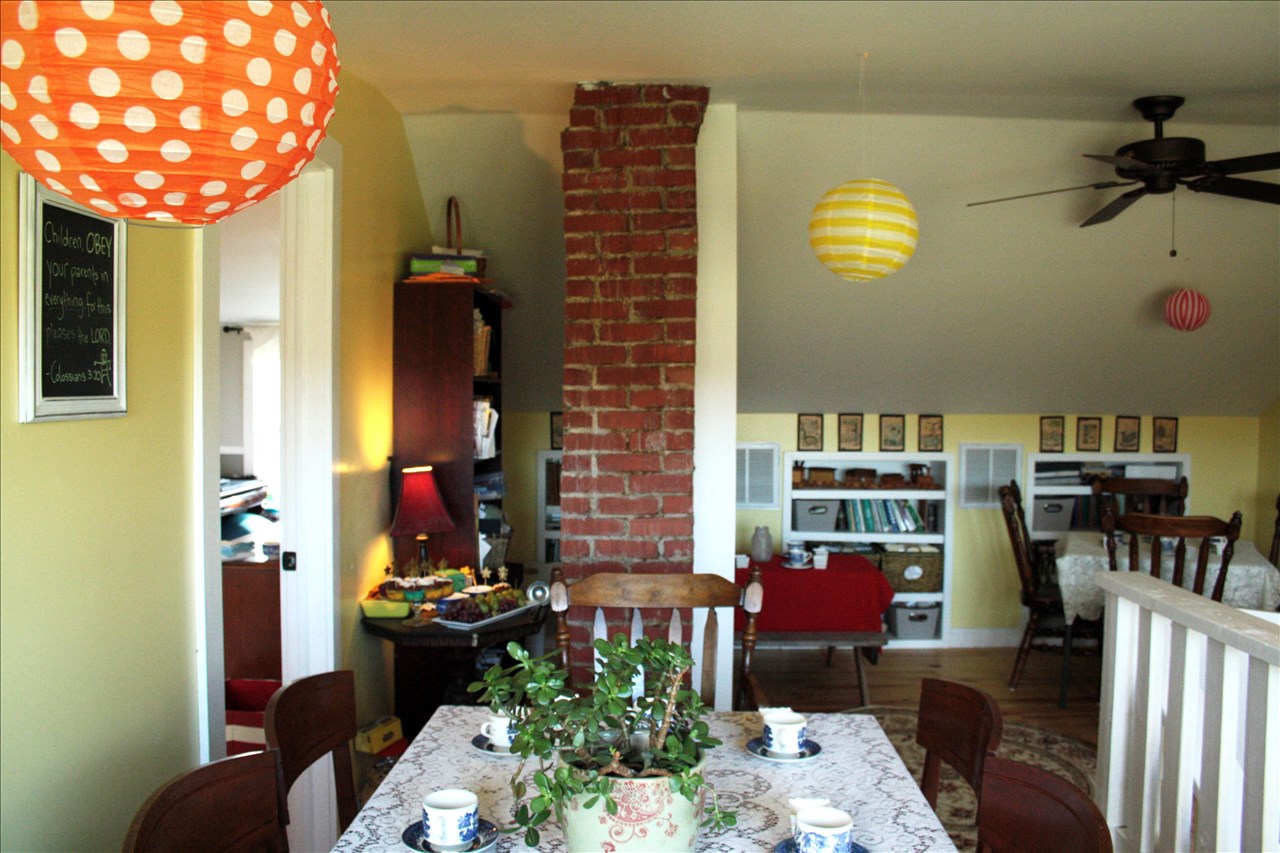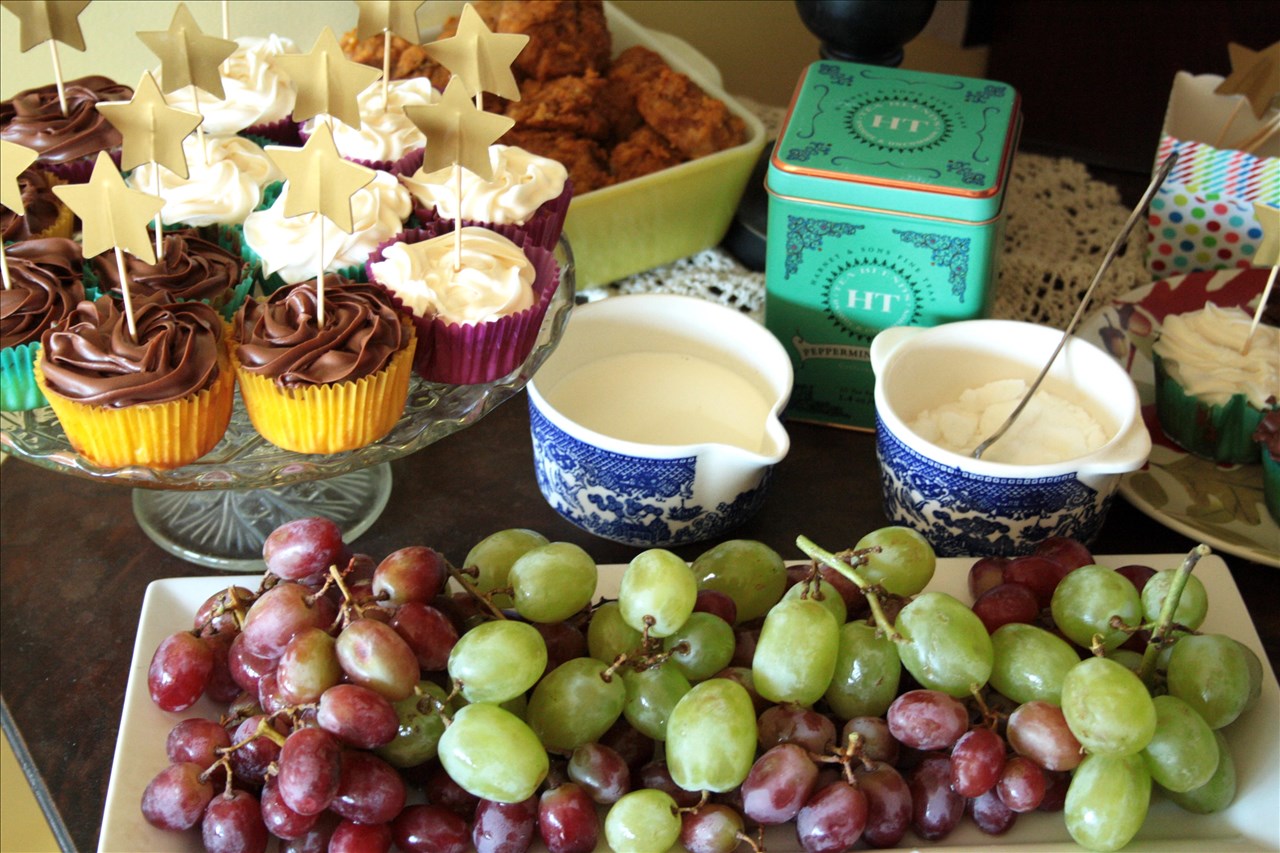 This was my first attempt ever at hosting a tea party, and for 15 little girls. Go big or go home, I say. Thankfully I had a lot of wonderful help from the other mothers, even help slicing up the tea sandwiches. After tasting the
cucumber sandwiches
I was wishing I had made a lot more of those. Too bad they were almost out of cucumbers at the grocery store.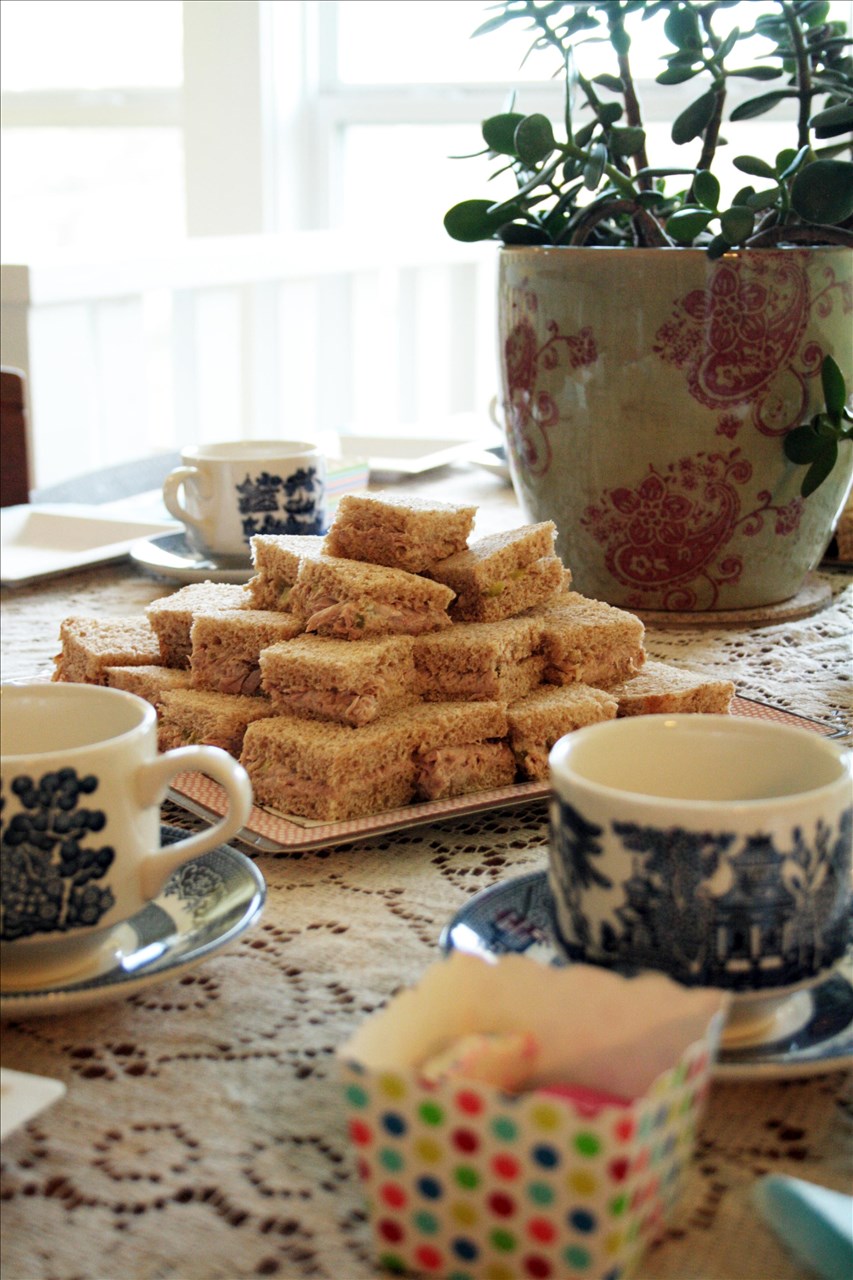 Along with 15 little girls came 9 adults and 8 little siblings (added to our own 3 little siblings), for a grand total of 38 people in our humble abode (if I counted correctly). An impressive crowd. From what I heard there was a valiant troop of sword slinging boys desperately guarding the front porch. Upstairs things were slightly more dainty, with tea & punch, finger foods and classical music.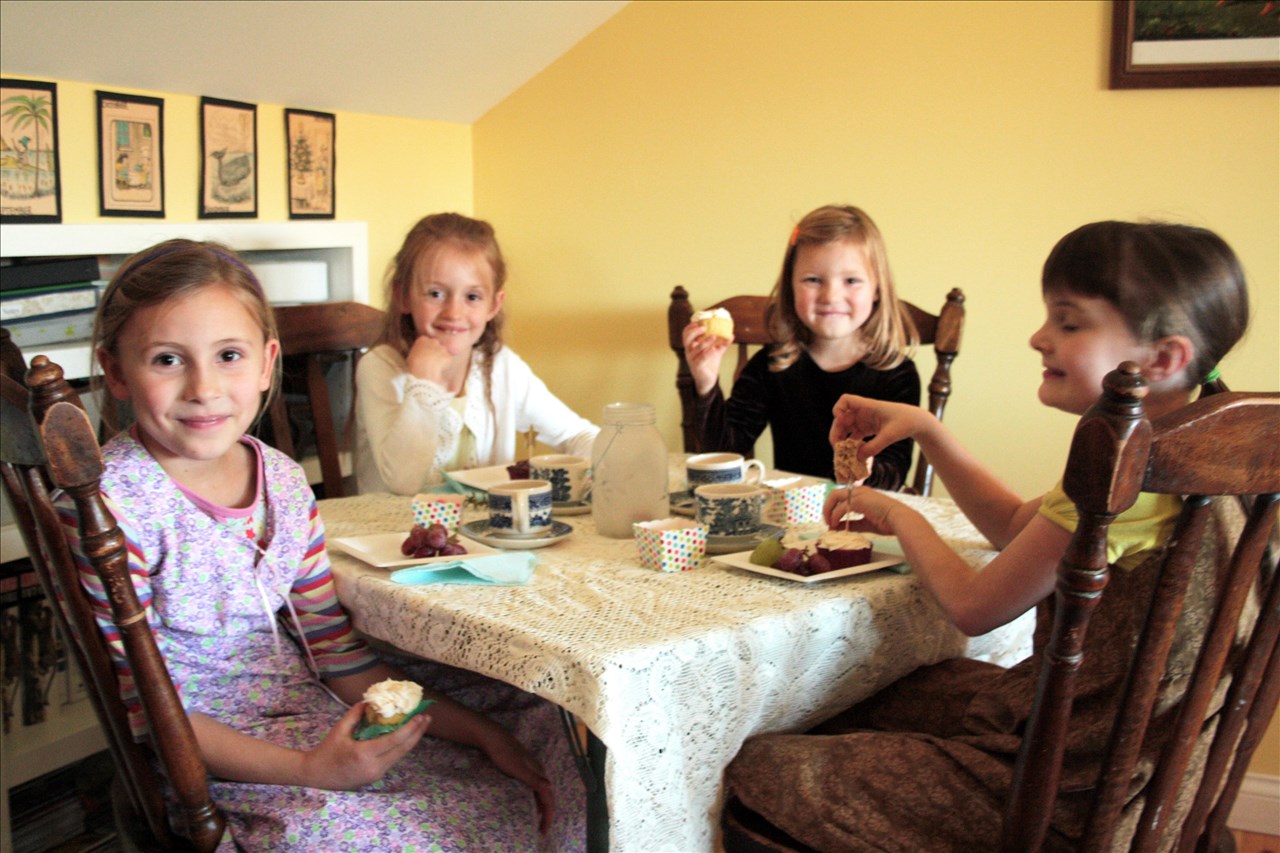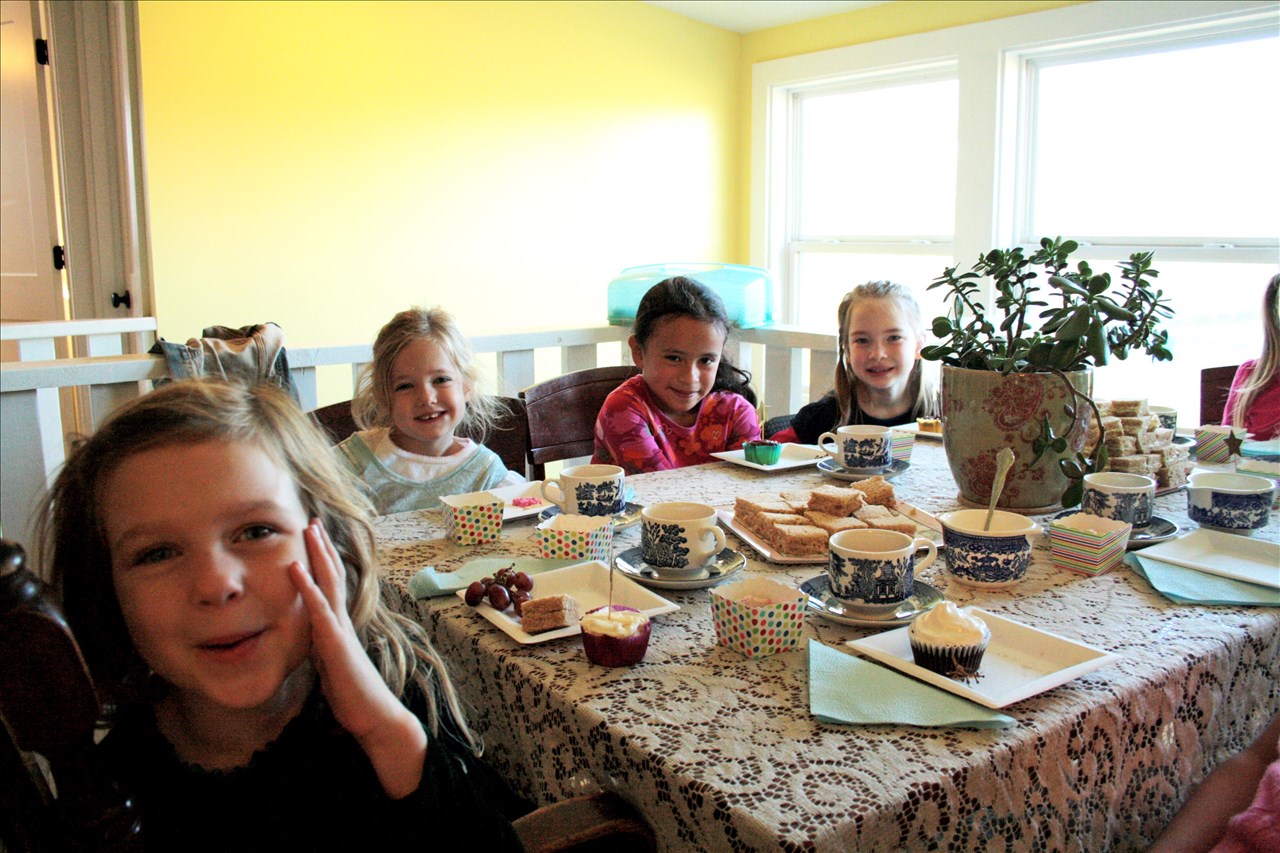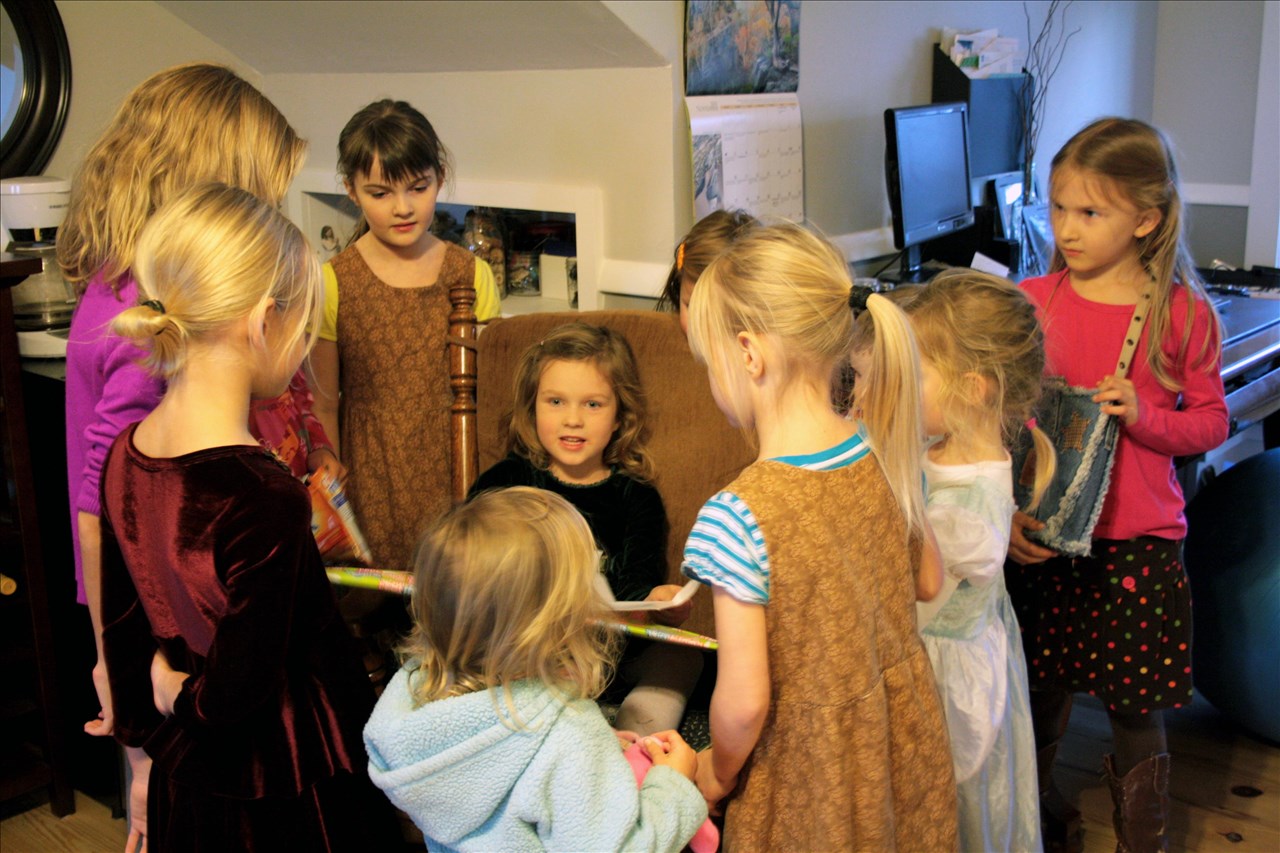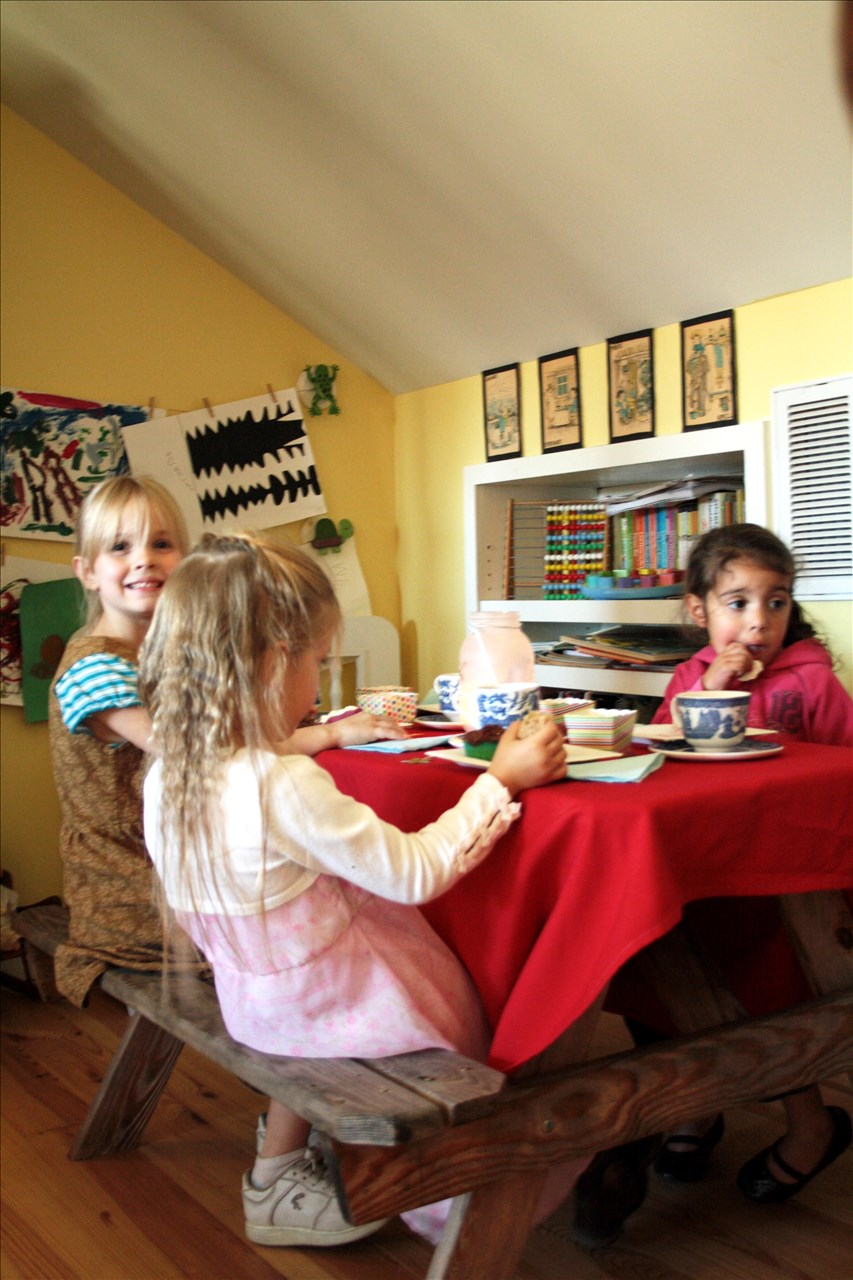 Sitting properly at the table for very young ladies, however, can only last for so long. We ended the official activities with "pin the tail on the donkey", in which I discovered, too late, that there should have been included a "no feeling along the edge of the donkey" rule. Live and learn.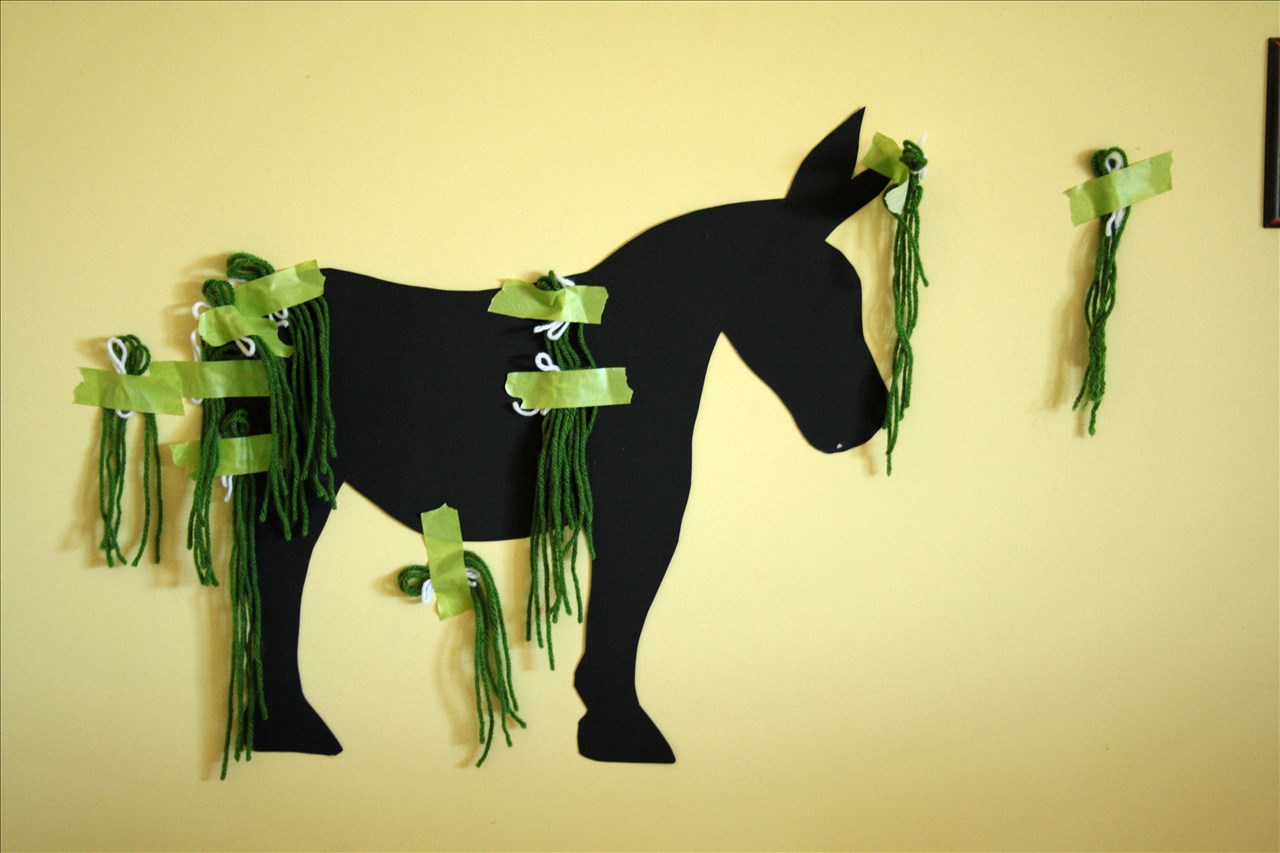 Then it was on to patting real ponies outside and jumping on the trampoline.
Thankful for the great turn out of Margaret's friends and the memories made. I know she had a blast and felt very loved by all.